It's really hard to believe that our baby is one now!  I procrastinated planning his party for weeks because I just didn't like to think about him growing up.  In my head once he turned one he was going to be so different….thankfully, it didn't quite happen like that.  We celebrated his birthday on Saturday, the 6th and it started when we woke up by skyping with the grandparents while he opened their gifts.  Here he is excited to "talk" on the phone!
The rest of the morning was a flurry of preparations as it needed to be "perfect" for my precious little man.  We intentionally kept things simple.  My heart also really struggled with the thought of spending lots of money on a party when so many people in Ethiopia and the Horn of Africa are struggling to find such simple staples such as food and water. The area that Cohen is from is experiencing an deadly drought and it is hard to think about the what if's….  In fact, instead of gifts we just asked that people make a donation to the drought relief work in the Horn of Africa.
I also realize that he won't remember this party and it doesn't have to perfect.  The perfect part comes from getting to celebrate WITH him this year and with much of the group that has specifically prayed for us and him for several years as we walked our adoption journey.
We had some cupcakes, fruit, and fruit tea.  The oreo cupcakes were divine and the kids loved the funfetti sandwich cookies.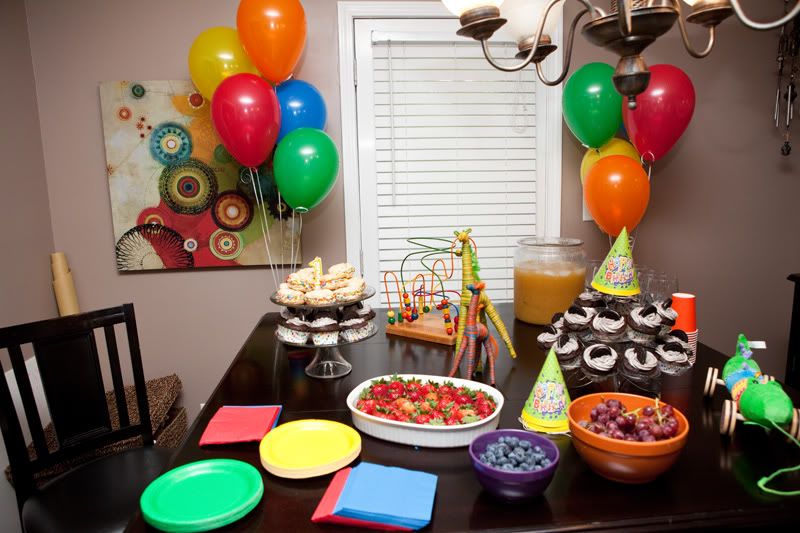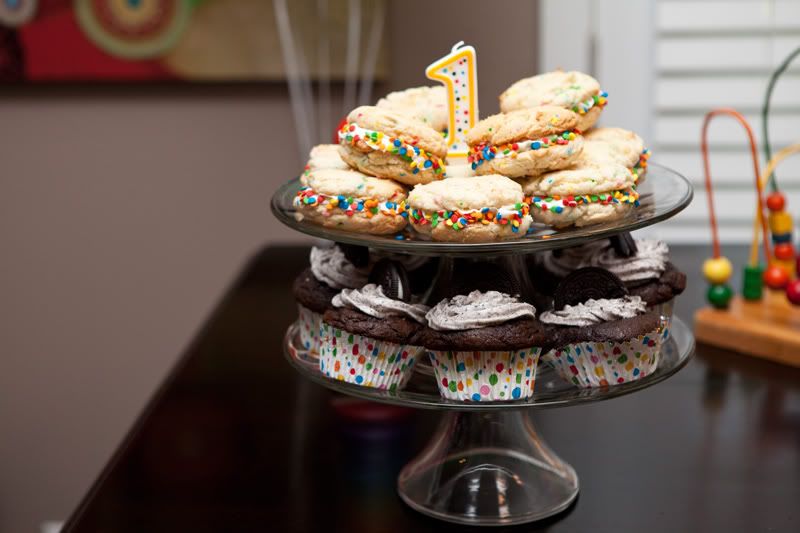 I made a banner of pictures from when Cohen was about 3 months old up until just before his birthday.  It was fun to see how much he had changed since that phone call November 11, 2010.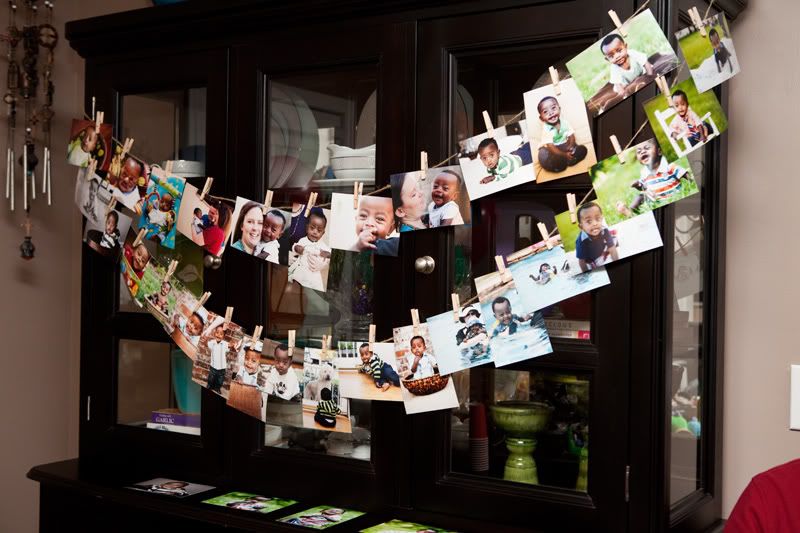 He was definitely the center of attention!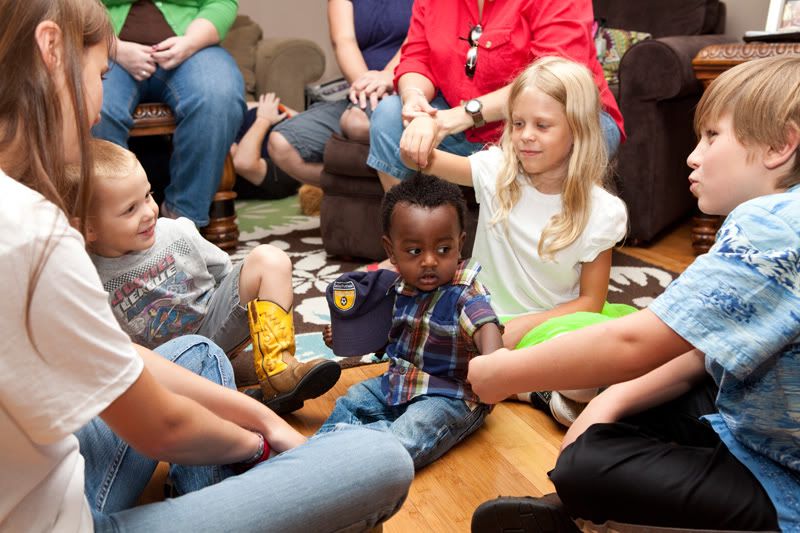 Loving on Daddy before we let him dig into his cupcake.   He had just woke up from a nap when all the guest arrived…it took him a few  minutes to warm up to everyone being in his house.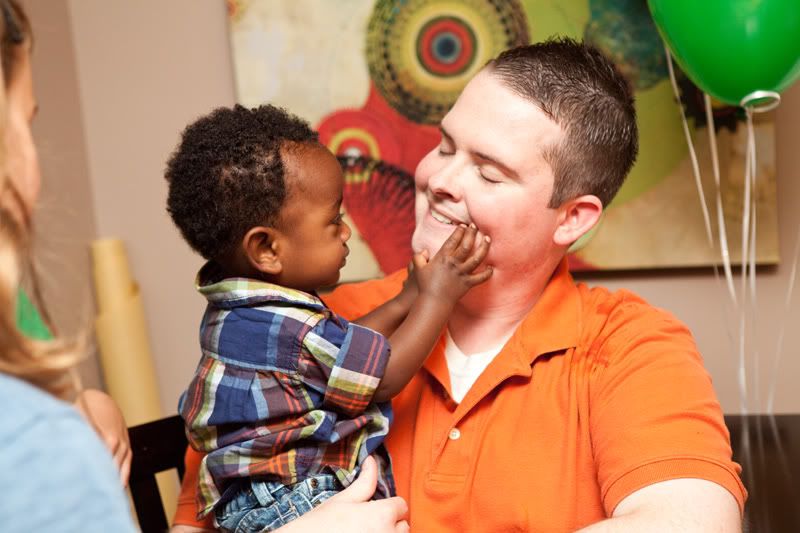 Still the center of attention…he really loves to be with other kids.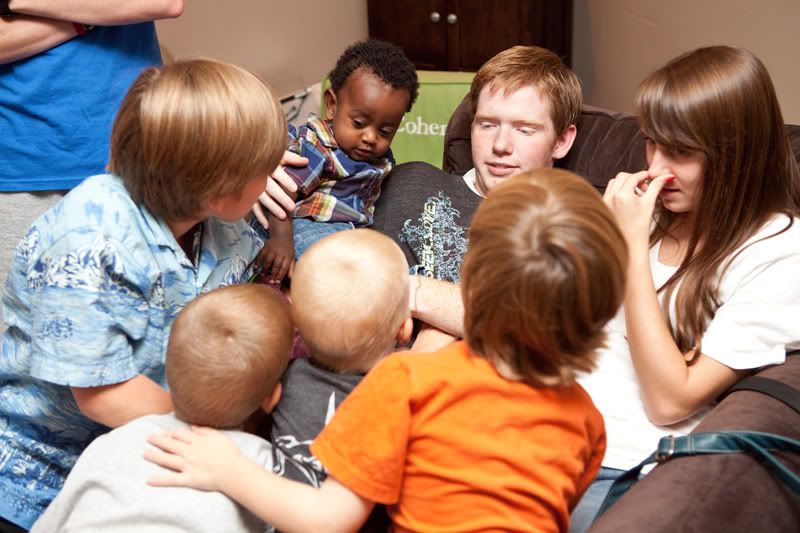 Happy boy!
His big cake!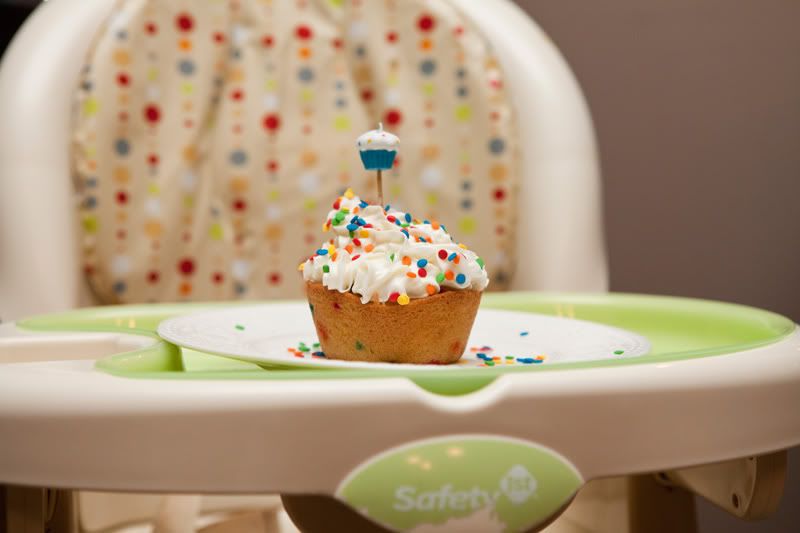 Here's a little collage showing his experience with his cake.  We all sang happy birthday and he just kind of froze.  He wasn't so sure about everything.  He took one finger lick but it seemed too sweet for him (he's never had sugar).  He rubbed a little more on his face and it was funny so people laughed, but that startled him and his cake eating was over. He just wanted mama now..
He needed a bath in the sink to be cleaned up.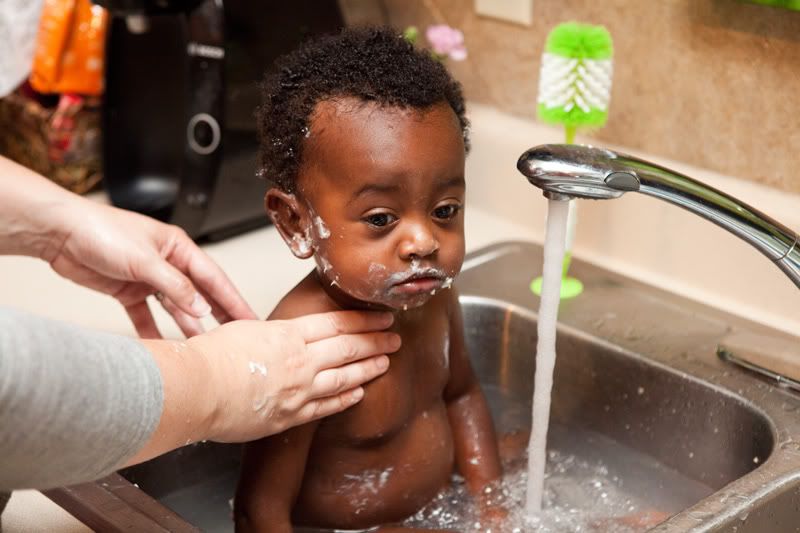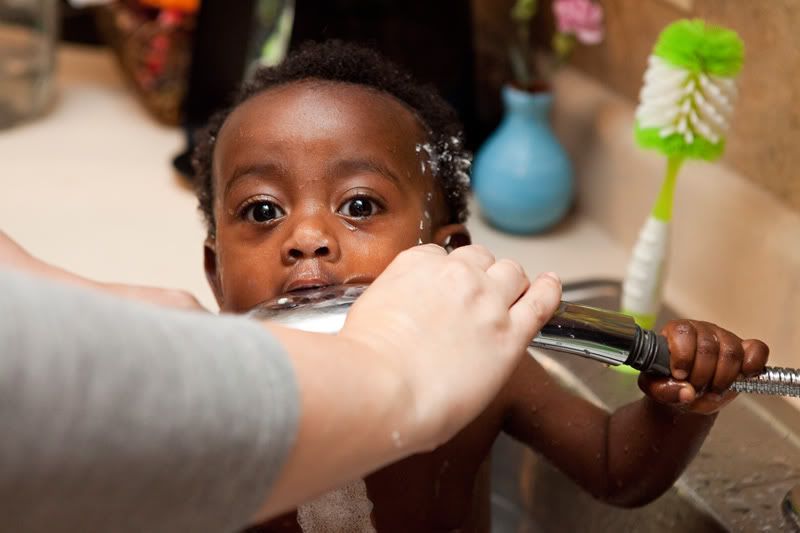 What's left…he didn't actually eat much at all.
We enjoyed just spending time with Cohen and our close friends.
His birthday was a great day as well just being at home spending time as the 3 of us.  It was great to just be in the moment with one another, thankful that we have the opportunity to celebrate this little life.